"Best Restaurant" in London for 2023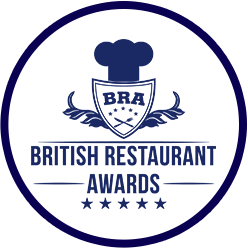 "Best culinary experience in England" 2023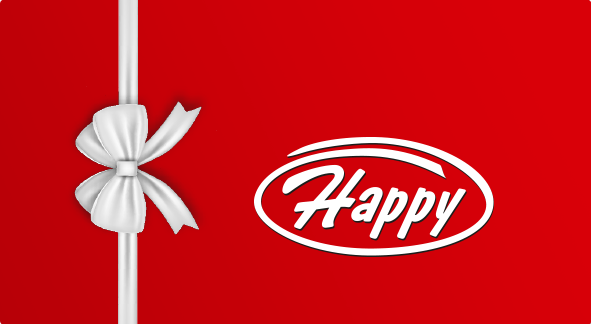 Gift voucher
Gift voucher activation Happy
Gift card The "Happy" gift voucher is an electronic card voucher that you can use to pay in any of our restaurants *.
The "Happy" gift voucher, unlike all other paper vouchers, can be used repeatedly until the amount loaded in it is exhausted.
This means that if you have a voucher for BGN 50 you are not obliged to spend them at once. You can use the voucher several times while spending all the money loaded in it.
Convenient, isn't it?
The voucher is extremely suitable as a gift for relatives and friends, as well as your employees and colleagues. Give them a "Happy" mood.
The options in which we offer the "Happy" gift voucher are in BGN 30, BGN 50 and BGN 100.
You can find Happy gift vouchers in all our Happy Bar & Grill restaurants.
For more information, please see the full terms and conditions for purchasing and using a "Happy" gift voucher.
GENERAL TERMS AND CONDITIONS FOR USING YOUR HAPPY GIFT VOUCHER
14. The company Happy EAD with registered office and address of management: Varna, 25 Tsar Osvoboditel Blvd., UIC: 103924544 is entered in the register of personal data controllers under number 35374, according to a certificate from the CPDP number 35374 / 22.07.2010. . The purposes of processing the personal data provided by you are for direct contact with you. If when filling in your personal data you indicate that you do not mind receiving advertising SMS and e-mails, then such will be sent to you within the meaning of the LPD. Your personal data will not be shared with third parties. You can at any time refuse to receive advertising messages from us and delete your information from our database by calling 0884 995 837 or writing to "customerservice@happy.bg". Your personal data will be stored and used by us on the above-mentioned occasions, until your refusal. Happy EAD takes due care of the collection, processing and storage of your personal data, in strict compliance with the provisions of the Personal Data Protection Act.