"Best Restaurant" in London for 2023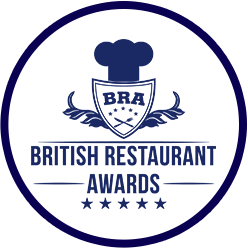 "Best culinary experience in England" 2023
Privacy Policy
CONFIDENTIALITY POLICY OF HAPPY EAD (HAPPY.BG)
WE CARE ABOUT YOUR PERSONAL DATA PROTECTION
What is the purpose of this document?
This Confidentiality Policy is a summary of the key moments linked to your personal data protection and its processing by us. In case you need some more details about specific processes you may contact us by using the contact details below.
Who are we?
Being the preferred company making food home deliveries as well as representative of the largest food society in Bulgaria HAPPY respects and pays special care for preserving secret the personal life of all members of our community. Meaning that we will protect the personal data of all visitors having access to our web site, or mobile services, platform or a device, as well as the visitors at our restaurants and venues.
HAPPY EAD is a business company registered in the Commercial Register with the Registry Agency with company ID 103924544 having seat and management address in Varna, 25 Tsar Osvoboditel Blvd., cell 0886 000 700, e-mail customerservice@happy.bg, and is personal data administrator pursuant to the Personal Data Protection Act.
How to contact us?
Address: Varna, Odesos region, 25 Tsar Osvoboditel Blvd., cell 0886 000 700, e-mail customerservice@happy.bg
How to contact our data protection officer?
Address:
Phone:
E-mail:
Personal data protection and information security are a component of our corporate culture and policy.
What information contains this Confidentiality Policy?
This Confidentiality Policy communicates in a clear and comprehensive manner how is personal data provided by you to Happy EAD (here HAPPY) handled, including:
What personal data do we collect?
For what purpose is personal data collected?
For what time period is personal data collected?
Whom we share your personal data with?
How are you notified of any change in our Confidentiality Policy?
What type of cookies do we use to improve your browsing experience with our web page?
What rights do you have regarding your personal data?
With this Confidentiality Policy Happy declares that it applies all technical and organizational measures to protect the personal data of individuals subject to a law or another enactment on a national and European level.
What is personal data?
Any piece of information and data serving for identification of an individual, directly or indirectly.
For example, indirect identification is only your mobile phone number. In this case, we need another identifier to uniquely identify you, like full name and cell phone number.
Direct identification is possible with a unique identifier like personal identity number, foreigner's number or client's code.
What personal data does HAPPY collect and for what purpose?
To provide efficient access to our services HAPPY collects the following information and personal data.
Here are the main categories we collect and the reasons (goals) for personal data processing:
Information you provide on a voluntary basis, including:
Information concerning your marketing preferences to enable us to:
Send you customized marketing messages for own products or services.
– Info on your activities and the opportunities for using our web page, to:
Enable better surfing the web page when using our services;
Provide you access to your history and details of past orders; and
Deliver you other services, if you wish.
– Cookies and similar technologies to enable us to:
Measure and analyze the use and efficiency of our services;
Customize and optimize our ads on other websites and platforms; and
Deliver services linked to your location if you agree to share your location.
– Information obtained by other sources – third parties.
Analytic reports based on the analysis and research of our marketing activities measuring the efficiency of our service marketing campaigns; and
To better understand your preferences to be able to customize our marketing campaigns and services and tailor these to your desires.
Personal data categories processed by us:
Name, family name, date of birth, cell number, e-mail, city/town filled in the email club form on our web page to get information about what's hottest in our restaurants;
Technical data automatically sent to us when browsing our web page via PC – IP Address, information about the device visiting the web page;
Technical data automatically sent to us when using our applications for mobile devices – information about the device, IMSI number of device, GPS data.
Cookies data – for identification of your browser or device.
What does personal data processing mean?
Personal data processing refers to collection, storage, destruction, transfer, correction, upgrade, deletion and all other operations involving your personal data.
On what grounds does HAPPY process your personal data?
The legal grounds for collection and use of your personal data, as described above, depending on the specific reason for collection.
The main purpose for collecting and usage of your personal data is to fulfill our agreement with you (i.e. to deliver the service you have selected, or respond to your inquiry, etc.).
We will also use your personal data to guarantee our legal business interests only when your interests do not take precedence over our interests in connection with the protection of your personal data, or rights, or freedom.
In several cases we could be bound by law to collect personal data (for example in case of court proceedings) or we may need to process or share this data to protect your vital interests (life salvation) or the interests of a third party (when, for example, life of another person is under threat).
If we ask to provide personal data to abide by the legislation or to sign an agreement with you we will timely inform you of these circumstances and also whether the provisioning of personal data is mandatory or not (we will also explain the possible consequences from refusal to provide personal data).
Moreover, if we collect and use your personal data, on the grounds of our legal interests (or the interests of a third party) we will inform you in the relevant moment what are these legal interests.
If you have any questions or need some extra information regarding the legal grounds for collecting and using your personal data we will ask you to contact us by using our contact data described in How to contact us above.
HAPPY also collects personal data after an explicit, clear and unambiguous consent by you for the processing purposes.
For example, for marketing purposes – to get our latest promotions and hot menus, new meals and food delivery services, or advertising brochures.
Your consent for personal data processing is provided upon web page registration or upon filling in the different forms on our web page (for inquiries, job application and subscription for an advertising brochure).
Your consent may be withdrawn any time by sending an email to customerservice@happy.bg or a written declaration to our Happy address in Varna, Odesos region, 25 Tsar Osvoboditel Blvd.
How do we receive your personal data? In what manner is your personal data processed?
To deliver services HAPPY processes (collects) your personal data covering your identity in the following manner:
– by filling in the e-mail newsletter form displayed in the down left corner of www.happy.bg web page. Forms are filled in on our web site by entering your personal data in the blank spaces;
– by visiting www.happy.bg to use the services on our web page;
– with the update of your data by your request after you have filled in the update form on a hard copy or electronically;
– with the use of online identifiers collecting information about IP addresses, cookies data, operational system and type of browser;
E-mail / Newsletter
When you subscribe for our newsletter you will be asked to enter your e-mail address. As a subscriber we maintain a register of your IP address, emails that you open and the links you select in these mails, to be able to recommend you web contents, random offers by third parties or products that you may find precious. Every personal info that you provide, including email address, will not be communicated and sold to third parties. However, if you participate in a lottery, your email address may be communicated to the relevant supplier for registration/activation and permanent support. Under no circumstances do we request data about credit cards for advertising purposes or receipt of our newsletter via email.
How much time do we store and process your data before data destruction?
HAPPY will keep your personal data not longer than necessary for the purposes described in this Confidentiality Policy. Depending on the reason for data processing the storage period is different.
The storage period for your personal data processed solely for the purpose of direct marketing and provisioning of advertising materials is two years from the date of your explicit consent. You may renew your consent for an unlimited time period. Then, the above period will be extended counted from the date of your latest consent.
Your personal data is stored with us for 5-year period after the end of our contractual relations should we process personal data to fulfil contractual obligations. After this period's expiration and should there be no legal basis to keep retaining your personal data the related information is deleted. Our system permanently deletes the sets covering your data.
We may also keep some components from your personal information for a longer time period once we delete your personal data and anonymize your information. In this case, information will not be personally identifiable and we will be no longer able to ascertain your identity. Every time we store your information we will comply with the applicable law.
Whom we share your personal data with?
HAPPY DOES NOT deliver your personal data to third parties without your explicit consent and does not sell data base.
HAPPY undertakes not to deliver your personal data without your explicit consent to third parties unless necessary for the fulfillment of contractual obligations towards you.
HAPPY may share your personal info (your personal data) with the following recipients (in each individual case we will guarantee that we have the appropriate protection and contractual guarantees to keep it safe):
HAPPY companies within our group of companies;
Third parties maintaining our services (for example marketing partners or promotions in food, beverage and entertaining sector based on your preferences, courier services, companies linked to web hosting);
Each judicial or regulatory authority, government agency, court or a third party, when disclosure is required by the applicable law or regulations;
New owners or reorganized organizations in case of restructure, sales, purchase or joint enterprise affecting our business.
Any other person provided that you have granted your consent. We will never sell, distribute or share in whatsoever manner your personal data unless explicitly authorized by you.
Are there any other cases of sharing your personal data?
Your personal data is delivered to third parties also in the following cases:
By request of the individual who has provided the data subject to personal data protection;
By request of competent authorities pursuant to the applicable legislation of the Republic of Bulgaria and the European Union.
In all of the above cases, the parties whom we share your personal data with have declared that they provide an adequate level of protection of your personal data, including foreign companies, located within the European Union and the European Economic Area. For companies outside the European Union and the European Economic Area, in each specific case the relevant company guarantees an adequate level of protection.
What are your rights over the personal data you have provided?
If you are registered users of HAPPY you have access to your profile any time to review and update your personal info, i.e. your personal data. You may also contact us to request update or deletion of your personal data, as well as restrict processing.
Besides, you are entitled to cancel your subscription for the marketing messages we send you by using the unsubscribing option for any marketing communication received by us, or by mailing us on
Additionally, within the context of Bulgarian and European legislation, including GDPR – Regulation (ЕС) 2016/679 of the EU and the Council (General Data Protection Regulation) governing personal data protection you may exercise the following rights:
– Right to access to the personal data processed by HAPPY, and the right to obtain a copy of this data.
– Right to request from HAPPY correction, in case of inaccurate data or need of an update, by sending email to customerservice@happy.bg;
– Right to request blocking of your personal data or restriction of the personal data processing, as provided for in the legislation;
– Right to request erasure, i.e. deletion of your personal data from HAPPY, if the pertaining conditions exist.
– Right to object your personal data processing for direct marketing purposes by using the "unsubscribe" link contained in every email sent to you and containing an advertising information about our products;
– Right to contest the provisioning of your personal data to third parties by logging into your personal profile on our web page and removing the tick concerning personal data provisioning to third parties;
– Right to withdraw, at any time, your consent for processing your personal data for the agreed purposes, for example marketing, by sending email to customerservice@happy.bg;
– Right to make data portability request in a structured, commonly used and machine-readable format;
– Right to lodge a complaint, or request protection of your rights, with the Personal Data Protection Commission, should prerequisites exist.
You may exercise all rights at any moment during your personal data processing.
Are you obligated to provide your personal data?
To deliver our products and services we need to collect and process your personal data. They are also processed for the reason of complying with legal obligations.
If HAPPY refuses to voluntary provide the data requested by you HAPPY will not be able to deliver its products and services. For example, you will not be able to receive food delivery or book places in our restaurants.
Changes to the Confidentiality Polices
This Confidentiality Policy may be updated from time to time in response to changing legal, technical or business processes.
We recommend periodic review of this page to check our latest information on our confidentiality practices.
Should changes to these Confidentiality Policy introduce new goals for personal data processing or other circumstances requiring your explicit consent we declare that we will notify you by sending an e-mail to your contact email address inviting you to either confirm or reject consent.
Thus, you will be provided the opportunity to cancel the use of some or all services and/or benefit from your rights part of which have been explicitly described above.
This Confidentiality Policy has been adopted by HAPPY and is effected as of 22 May 2018.